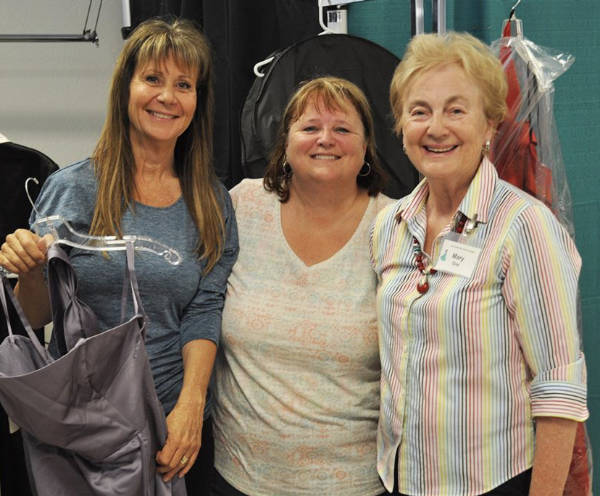 Volunteers Needed
We Need Your Help!
How can you get involved? The Prom Closet is an all-volunteer community project that operates totally on donations, volunteers and local business support. There are a number of ways YOU can assist and participate:
Donate prom attire: Dresses, men's wear, shoes, accessories and more. We need all sizes and styles.


Collect items -- be a drop-off location. We are in need of local businesses or residents willing to be listed on our web site as a place for donations to be collected.


Be a volunteer. There are many opportunities to get involved before and during the event: Collect donations, sort donations, store donations, solicit business sponsorships and other donated services, assist boutique setup and help during the annual spring boutique.


Make a financial donation: The Prom Closet is always in need of funds to help with storage, cleaning, equipment (hangars, mirrors, dress racks) expenses and more. Rotary is a 501(3)(c) organization and all contributions are tax-deductible.


5Be a business sponsor: Local businesses are encouraged to get involved: Donate space for the boutique or storage or just help with expenses. All business sponsors are listed on our web site and in promotional materials.
How to volunteer:
Contact Donnis Deever: dadeever@yahoo.com
Contact Maura Gill: mauragillarizona@gmail.com
Contact Bret McKeand: scibret@aol.com
---