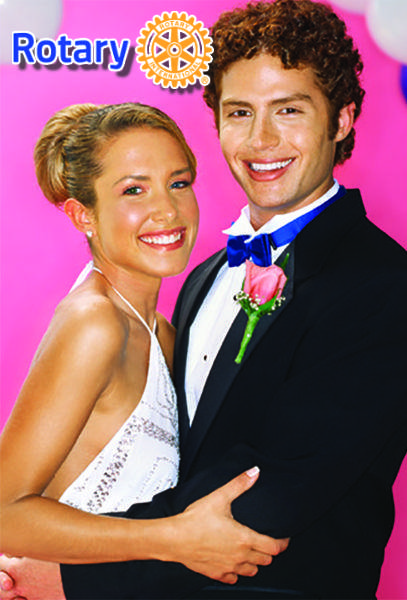 Welcome
Alert: The Prom Closet has moved. We are now located at the Glendale Elementary School District's new campus dedicated to the community: System of Care Campus (formerly Coyote Ridge),
7677 W. Bethany Home Road
March 25 and March 26 • 9 AM till 2PM
April 1 and April 2 • 9 AM till 2 PM
The mission of The Prom Closet is to offer new and gently used formal attire to make attending prom affordable. We provide stylish prom attire for young women and men in an inviting "shopping" experience.
All Offered FREE of Charge!
How Does It Work?
Rotarians collect, sort and store donations throughout the year.
Donations of new and gently-used women's formal clothing are always welcome!
We open and host The Prom Closet in March and April.
All students are welcome. There are no financial requirements, restrictions or other stipulations to be met.
Who Does it Benefit?
We aim to build confidence in young people by giving them the opportunity to dress up, to feel beautiful and special. When you feel good about the way you look, it builds confidence. When you have confidence and better self-esteem, you make better decisions.
Join us as we make attending prom affordable for all high school students!
---